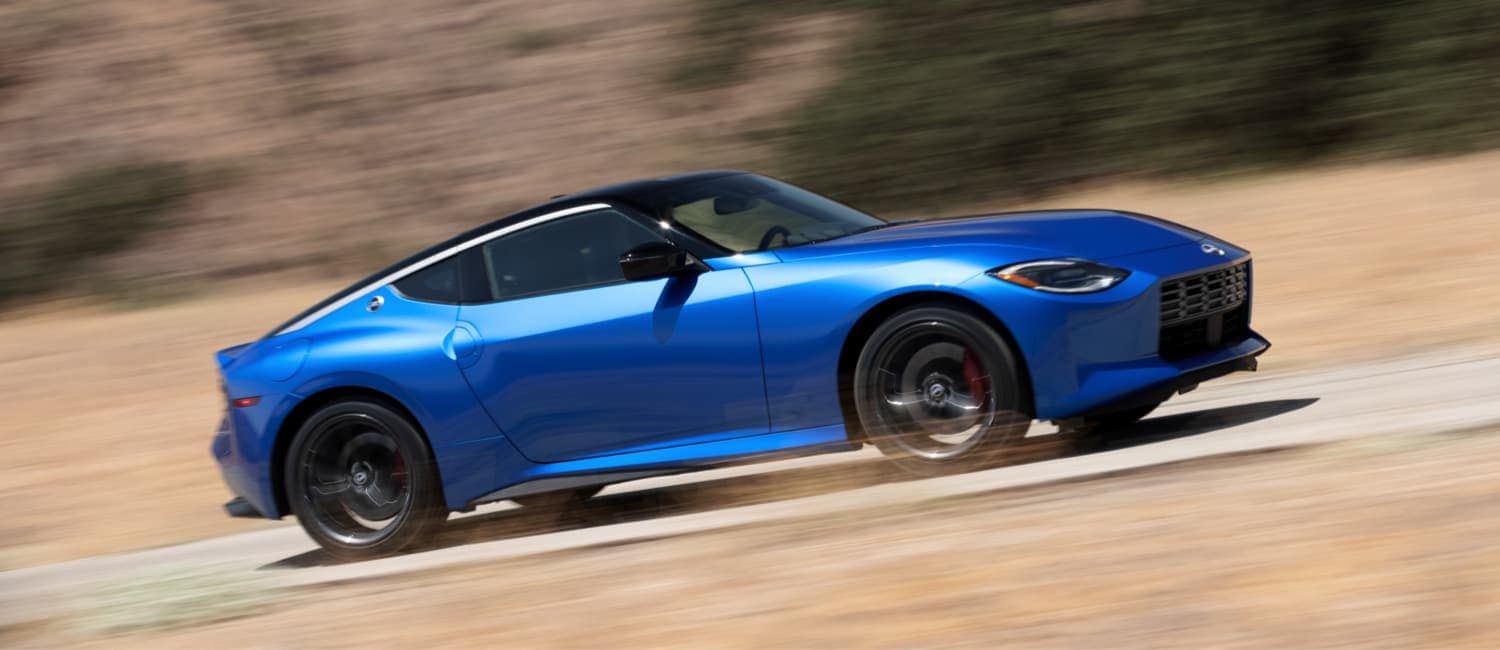 The new 2023 Nissan Z is coming! This summer, the revival of this classic sports car is officially happening, and all of us here at Hall Nissan Virginia Beach can't wait to see it for ourselves.

?If you're feeling the same way, here's a sample of what you have to look forward to.
Unmistakable Performance
The 2023 Nissan Z is going to be powered by a twin-turbo V6 engine. This gives it an output of 400 horsepower, and every bit of this sports car is designed to make the most out of that power. The new Nissan Z is lightweight, balanced perfectly for delivering driving thrills, and comes equipped with plenty of useful equipment and extra features that can make driving fun again.
Expect the 2023 Nissan Z to come equipped with new mono tube shocks, a tuned rear suspension, and a stiff chassis. It also gets an available limited slip differential that allows it to transfer power to the wheels that need it most. Cornering has never been more exciting. This is also the first Nissan Z model to offer launch control assist, which helps deliver consistent acceleration without causing wheel hop and other issues.
Cutting-Edge In-Car Tech
The 2023 Nissan Z will also come equipped with the Nissan brand's latest tech, including an advaned infotainment system with smartphone integration and a Wi-Fi hotspot. This new Nissan sports car will also help you stay safer on the road. It's available with a whole suite of driver assistance features, including Intelligent Forward Collision Warning and Lane Departure Warning.
If you want to learn more about this upcoming sports car and everything that it has to offer, visit our Nissan dealers near Norfolk, VA. We're ready to help you build a 2023 Nissan Z of your own!