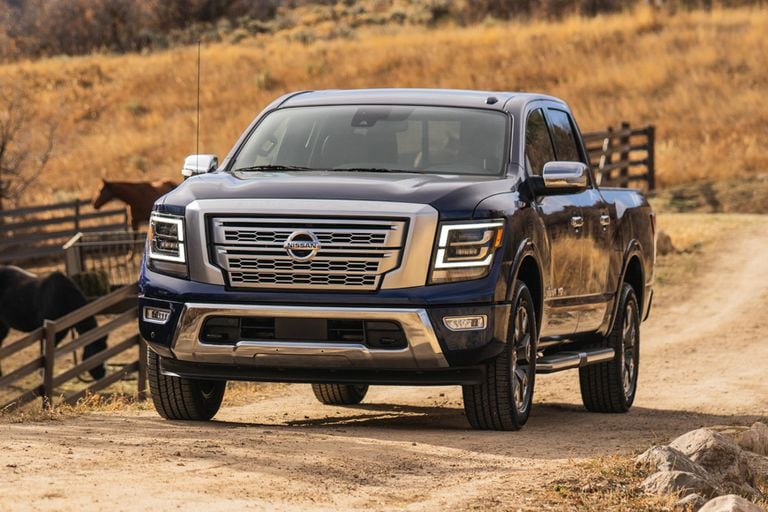 Do you need a versatile vehicle that can keep up with your personal interests, professional needs, or both? Whether you want an automobile to tow a trailer or boat on the weekends or that can haul equipment between job sites, you won't go wrong with buying or leasing one of the Nissan pickup trucks in our inventory at Hall Nissan Virginia Beach.
Nissan Pickup Trucks
If you're familiar with the Nissan lineup, you know the automaker we represent manufactures several sought-after pickup trucks, including the 2020 Nissan Frontier and the 2020 Nissan Titan. The Nissan Frontier is a midsize pickup, whereas the Nissan Titan is a full-size truck. Both are in their second generation, with the smaller truck's current generation having kicked off in 2005 and the larger one's having started in the 2016 model-year.
The new Nissan Frontier and the latest Nissan Titan are offered in multiple trims. As is the case with most other automobiles, each truck's higher trim has more standard equipment than the ones that came before it.
Engines
Just because the Nissan Frontier and the Nissan Titan aren't in the infancy of their current generations, it doesn't mean the trucks haven't been updated over the years. For example, the Nissan Frontier boasts a new engine for the 2020 model year that's similar to the engine that motivates the Nissan Titan.
Now, the Nissan Frontier is powered by a new 3.8-liter V6 engine that produces 310 hp and 281 lb-ft of torque. The Nissan truck's engine is paired with a nine-speed automatic transmission. The Nissan Titan is motivated by a 5.6-liter V8 engine that generates 400 hp and 413 lb-ft of torque.
Shop for a Nissan Truck at Hall Nissan Virginia Beach
Ready to be the owner or lessee of a Nissan truck? Shop with our Nissan dealership near Chesapeake, VA online or visit Hall Nissan Virginia Beach today!