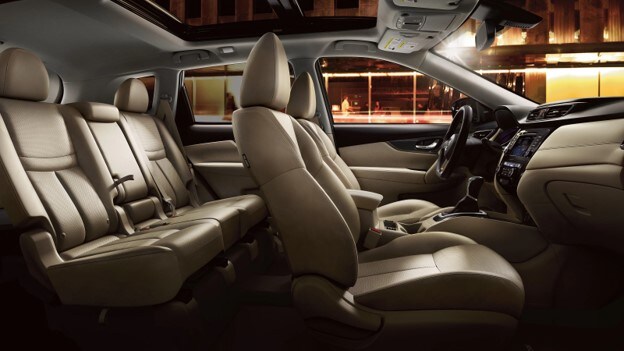 The Nissan Rogue is a terrific SUV to drive day in day out, and it can be made even more enjoyable with the right Nissan accessories. At Hall Nissan Virginia Beach, we've singled out a few that may be perfect for your model!
Nissan Rogue Accessories
Child Seat Cover with Storage
If you have children, you almost certainly often travel with a lot of items; all the diapers, clothes, toys, and everything else can quickly get out of hand in your car. With a storage compartment designed to sit under a car seat, you can be a lot more organized. Compatible with the LATCH system in your Nissan Rogue, this accessory will also protect your seats from spills and other messes.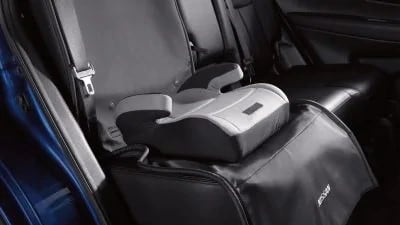 Planning a camping trip for this spring or summer? A hatch tent that can connect to your vehicle could be your perfect roughing-it accessory. Quickly and easily, you can get this 10' x 10' tent set up. It features two big doors and mesh windows. As a bonus, it can also work as a stand-alone ground tent!
If you frequently travel the greater Newport News, VA area with delicate or fragile materials and need to make sure they stay in one spot, cargo blocks can be a huge help. If your cargo area is already carpeted, these stabilizers will be able to keep your items firmly in place.
If all your current mirror does is reflect stuff, it's time for an upgrade. With a Prizm frameless rearview mirror, not only will you add a sleek component to your Nissan Rogue, but you also bring in a new tech component. This mirror can connect to your smart home and be programmed to turn on lights or open your garage door.
Hall Nissan Virginia Beach
At Hall Nissan Virginia Beach, we make it easy for you to get the accessories you need regardless of the Nissan you drive. Accessories can conveniently be ordered through our parts department and installed here in our onsite Nissan service center serving Virginia Beach and Newport News, VA. Get in touch for more information!