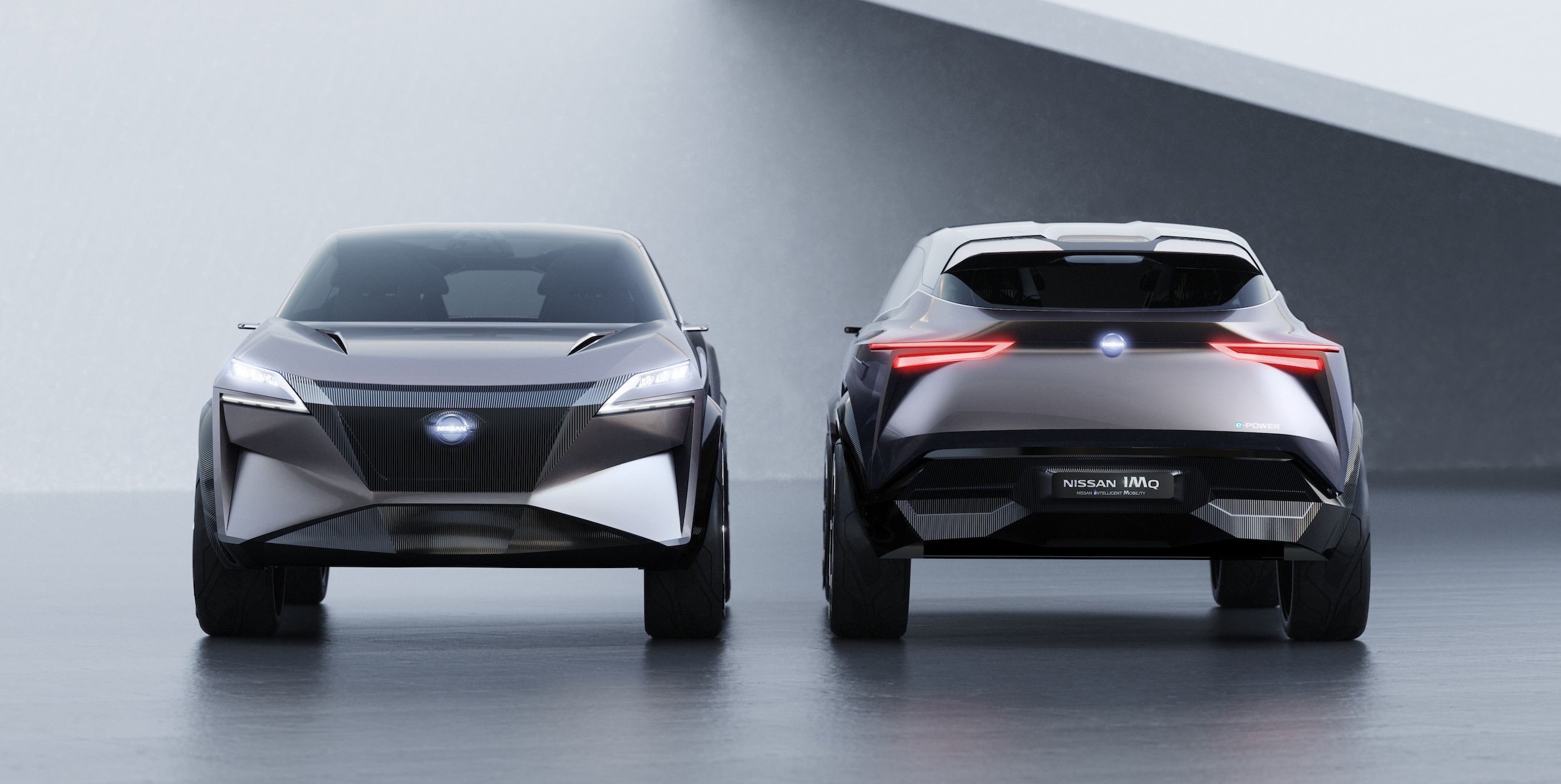 Here at Hall Nissan Virginia Beach, we love auto shows like the 2019 Geneva Motor Show. Shows like the one in Geneva offer car enthusiasts a rare glimpse at what's down the pipeline of any given automaker. Recently, we got to see into the future with the Nissan IMQ hybrid crossover concept.
The automaker made it known that the Nissan IMQ is purely a concept car, meaning that you won't find one at our Virginia Beach Nissan dealership, sadly. However, they were also eager to point out that many of the ideas and designs that went into this hybrid crossover concept will likely show up in future production models. Whether that means we'll see a completely overhauled version of the 2019 Nissan Rogue or an entirely new model is yet to be seen.
The crossover is quite stunning to look at, and it's completely futuristic. "The interior and exterior are seamlessly blended together, signaling what our design direction may be for Nissan's third generation of crossovers in Europe," said Alfonso Albaisa, senior vice president for design in a statement, according to RoadShow.
The vehicle sits tall with a streamlined body featuring sharp lines and narrow windows. The front fascia features a new version of the Nissan "V-Motion" grille that's more subtle than what's out currently. The roof is made of glass and slopes gently to the back where there's a large rear spoiler.
The Nissan IMQ really shines in the tech department. It uses a version of the e-Power series-hybrid powertrain, meaning the gasoline engine brings energy to the electric motors. The tires feature sensors that can read the road and contribute to stability control. Finally, it features a version of ProPilot Assist with features to help you reduce traffic lights or find you alternative routes.
We hope to see some of this design and technology in future production Nissan models for sale, and the automaker does too. To keep your current model running smoothly or shop for a new 2019 Nissan model, visit Hall Nissan Virginia Beach today!