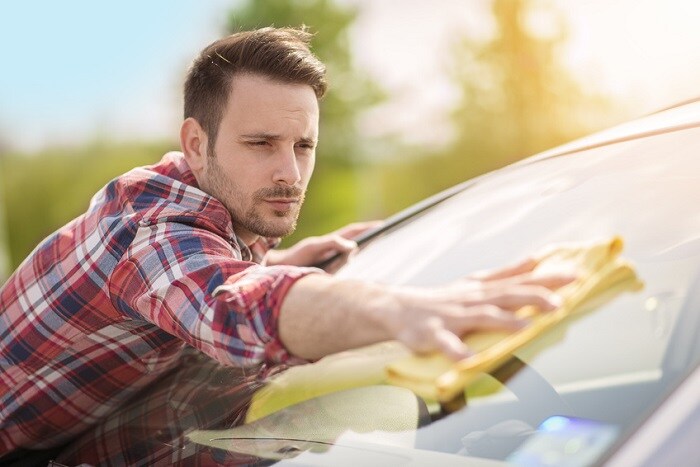 March marks the time when we start to put the winter months behind us. Just as many of us do some spring cleaning at home, the same should go for your car. Whether you're driving a new 2019 Nissan Rogue or not, it's time to wash away the winter months and start fresh as the temperatures here in the Virginia Beach, VA area begin to rise.
Here at Hall Nissan Virginia Beach, we love to participate in a little spring cleaning both at home and in our vehicles. Even though our winters aren't quite as cold and snowy as other parts of the country, spring marks the perfect time to clean and reset. Follow our spring cleaning plan to get your car ready for a new season.
We like to start with a thorough car wash. Whether you wash your car at home or bring it in for professional cleaning, make sure that you clean every area from top to bottom. Once you've removed all the dirt and grime, protect and give your car some shine by waxing it. Washing your vehicle is vital because it not only makes it look clean; it prevents elements from sticking to it and causing rust.
Once we've taken care of the exterior, it's time to clean inside. We're not perfect here at Hall Nissan Virginia Beach. We've been known to leave extra items in our cars over the winter months; items like half drunk water bottles or a sweater for colder weather. Well, now it's time to remove anything from your vehicle you don't need. You'll be amazed at how new your car feels without extra items. Once you've cleaned out your car, we recommend wiping everything down and vacuuming both the seats and under the seats.
Finally, ensure that your car is ready to run smoothly by bringing it into our Virginia Beach dealership for Nissan service. Whether you need an oil change or new tires, we'll assess any issue and get you back on the road promptly.