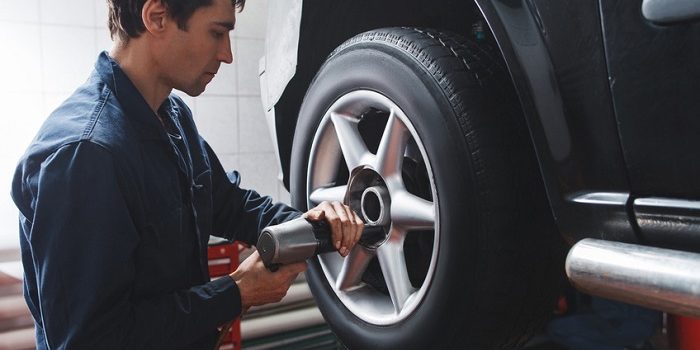 In a recent blog post, we explained what you should do if you have a flat tire. Now that you know the basics on how to change a flat tire, we thought it would be a good idea to share some seasonal tire care tips for the summertime. By making tire care a priority, you can decrease the likelihood that you'll be stranded on the side of the road when you planned to spend the day at the beach instead.
One of the most overlooked things you can do to keep your tires in good condition is to refrain from overloading your car with gear. The Nissan cars in our inventory all have maximum weight restrictions. While you might not realize it, tires have similar restrictions. You should adhere to those restrictions to prevent your tires from wearing prematurely.
In addition to avoiding packing too much into your vehicle, you should ensure your tires have the right amount of air in them. When the temperature changes just 10 degrees, it can impact your tires' air pressure by as much as one PSI. If your tires are over- or under-inflated, it can cause them to wear unevenly and shorten their lifespan, not to mention affect fuel efficiency, handling, and traction. If your tires have experienced excessive wear and contain less than 2/32-inch of tread, it's time for replacement, which can be done here in our Nissan tire store near Chesapeake, VA.
As it is during other seasons, rotating your tires regularly is vital. When you rotate your tires in keeping with the recommendations in your owner's manual, you'll ensure that they'll wear evenly and function as they're designed to. If your tires are due for a rotation, make an appointment to bring your automobile into our Virginia Beach service center.
For more information about caring for your tires during summer, contact Hall Nissan Virginia Beach.