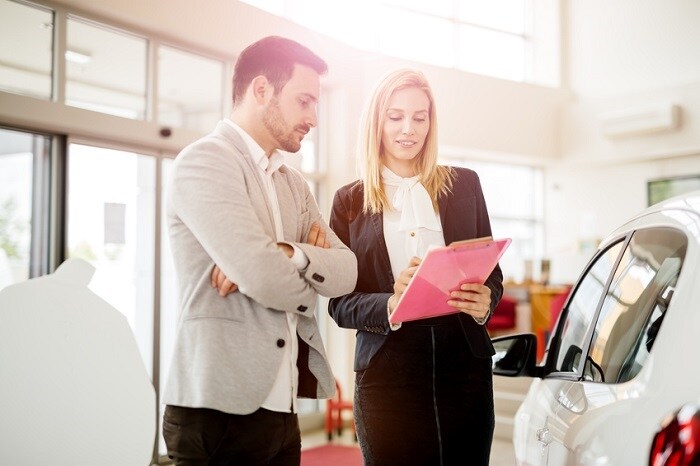 2019 is now underway, and that means that here at Hall Nissan of Virginia Beach, we're taking advantage of the fresh start. With the new year upon us, we're making an effort to kick off 2019 with some vehicle resolutions. Just as we make efforts this time of year to improve our health and other aspects of our lives, we want to do the same with our favorite cars.
Here at your Virginia Beach Nissan dealership, we've got an incredible selection of new and certified pre-owned Nissan models for sale. Whether or not you just bought a new vehicle like the 2019 Nissan Rogue, making some changes is the perfect way to improve your driving and your car.
When it comes to vehicle resolutions, there's plenty you can do. One area that we here at your Virginia Beach, VA Nissan dealership are focusing on is better driving habits — driving better means that we're relying more on our infotainment screens and driving aids. We're making an effort not to do things that can distract us while driving like eating or checking our phones.
Resolutions can also extend to our vehicles. This year, make an effort to stick to a regular maintenance schedule. We know how busy your schedule gets. However, recent studies show that most cars are behind in one area of maintenance or another. For example, you should change your oil roughly twice a year, or every 6,000 miles.
To help you stick to your new year's resolutions, we make it easy to schedule a Nissan service appointment online. Likewise, we also offer plenty of service specials and coupons to help you save. By taking care of your car with regular maintenance, you can extend its life and prevent costly problems.
Visit us today at 3757 Bonney Road for expert Nissan service from oil changes to replacement batteries. Our expert technicians are happy to help you with any issue and provide advice on the best way to care for your vehicle in 2019.