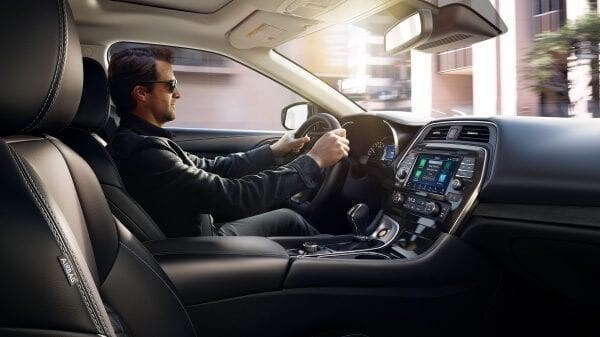 There is no doubt that cars are better than ever when it comes to technology. Thanks to advancements, there have been improvements in every area, and this is perhaps most noticeable in the safety department. If you're interested in a new Nissan, ProPILOT Assist is now available in many models, a suite of components designed to keep drivers and passengers safe.
What does ProPILOT Assist offer? ProPILOT Assist has a number of unique safety features:
Intelligent Cruise Control
Using a camera in the rearview mirror and a front radar sensor, your car can maintain a preset distance from the car in front. If that car slows down, your car will also slow down to keep the same distance.
Another feature of ProPILOT Assist is lane assist, which will help your vehicle centered in your lane with the help of lane line icons on the dashboard. There is also a lane departure alert if the car detects that you've unintentionally moved out of your lane.
ProPILOT Assist can also help combat distracted driving. If the system detects that a driver has taken his or her hands off the wheel, it will send out an alert. If necessary, it can even bring the car to a complete stop.
How does ProPILOT Assist Compare to Honda Sensing®?
Honda has its own safety system called Honda Sensing®, and while it offers its own version of enhanced cruise control and lane assist, it does not include any feature that will alert the driver if their hands aren't on the wheel.
Want to learn more about ProPILOT Assist? Come on down to Hall Nissan Virginia Beach serving Newport News and Chesapeake, VA.