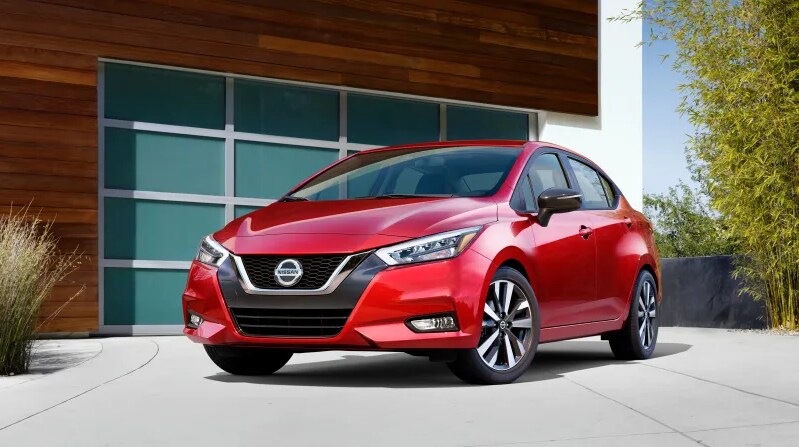 Models like the 2019 Nissan Altima show what our favorite automaker here at Hall Nissan Virginia Beach can accomplish. Vehicles like the Nissan Altima are stately, tech-forward, and good looking. They're an excellent car for drivers in the Virginia Beach and Chesapeake, VA area looking for a reliable, fun to drive car.
Nissan automakers may not design the boldest looking vehicles you'll see on the road, but they make some of the most reliable and easy to love. That's what you'll get with the upcoming 2020 Nissan Versa.
The Nissan Versa has had an exciting career, but it's always been popular, even if it's not the most head-turning model on the road. However, the 2020 Nissan Versa is ready to remedy that with new looks, a better feel, and more features than ever; not to mention a manual transmission option.
The 2020 Nissan Versa, which goes on sale at our Virginia Beach Nissan dealership this summer, looks like a modern compact sedan. Compared to the 2019 model year, the front fascia is less snub-nosed, featuring sharper angles and a gradually sloping hood, which should allow for greater visibility.
The 2020 Nissan sedan is more powerful than the current model as well. While it keeps the same 1.6-liter four-cylinder engine, it now puts out 122 horsepower and 114 lb-ft of torque, compared to 109 horsepower and 107 lb-ft of torque.
In addition to eight color options, the new 2020 Nissan Versa offers a slew of new and returning features like keyless entry, push-button start, automatic emergency braking with pedestrian detection, automatic climate control, Apple CarPlay and Android Auto, and more.
As your Virginia Beach Nissan dealership, we'll keep you updated on the upcoming 2020 Nissan Versa. In the meantime, be sure to visit us for all your current Nissan needs like expert Nissan Versa.