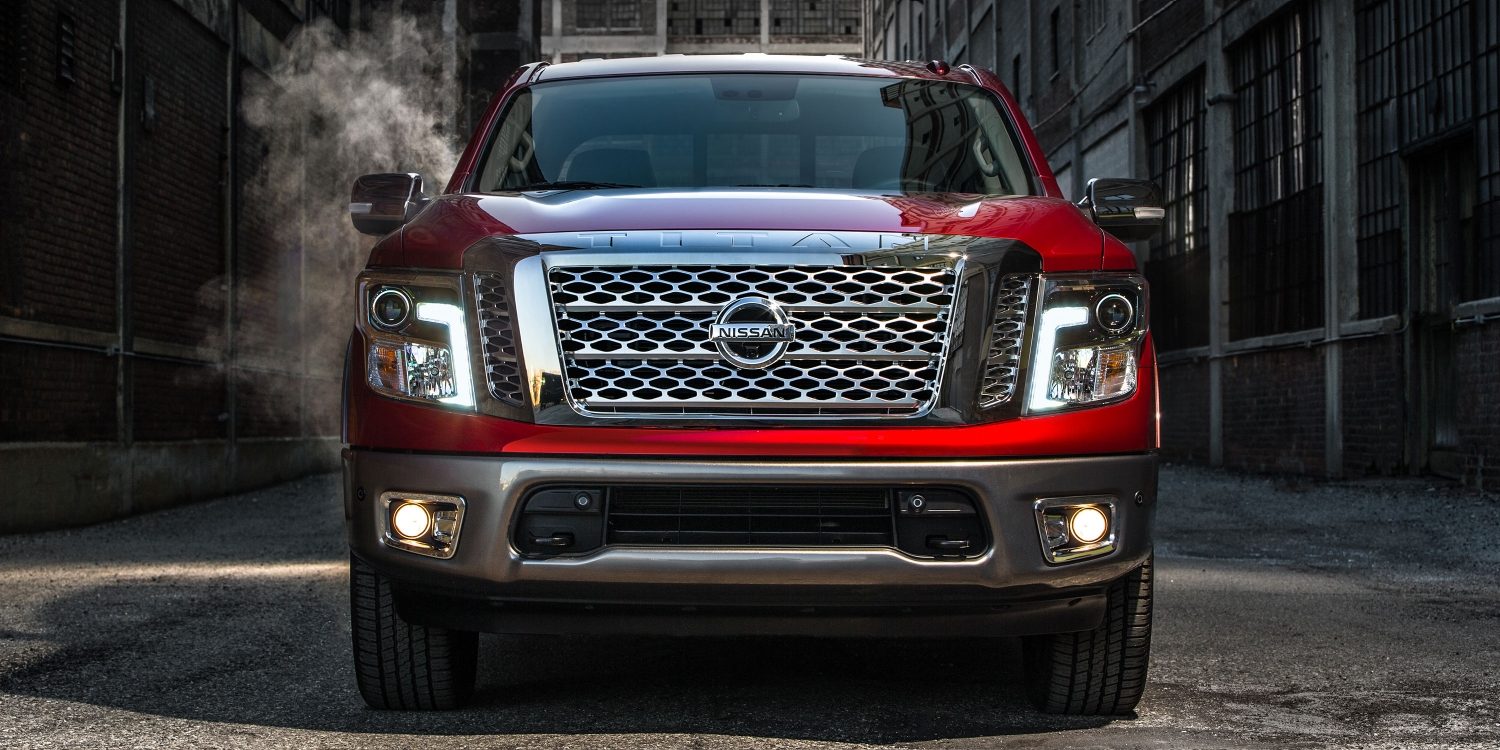 Hall Nissan of Virginia Beach prides itself on providing the most advanced and modern vehicles on the market at a price that is affordable for every budget. Whether you're looking for the quick and sporty Nissan Sentra, the performance and sedan quality of the Nissan Altima, or the ruggedness and versatility of the Nissan Rogue, we're going to be able to provide you with the best Nissan Virginia Beach, VA has to offer.
When you're looking for a full-size truck that will last you through those tough days on the work site and still be up for helping our friends move, there's never been a better time to discover the 2019 Nissan Titan. With the recent conclusion of the Texas State Fair, we got a first look at the Nissan Titan's improvements, and the we have to say – the future looks… technological.
The infotainment system interface has been upgraded with a 7-inch touchscreen display, up from five inches, the NissanConnect system also including Android Auto® and Apple CarPlay®. Extra USB media ports and charging ports have been made available, making things easier to connect and recharge. Finally, we're also getting an available custom audio system direct from the music legends at Fender. The system sports 12 speakers, a nine-channel amplifier, and a subwoofer.
The Nissan Titan is a monster when it comes to performance. Its available 5.0-liter Cummins Turbodiesel V8 engine pounds out 310 horsepower, and a jaw-dropping 555 lb-ft of torque towing up to 9,660 lbs, and a payload of up to 1,935 lbs. It's power that's truly fitting of a Nissan Titan, and if you want to experience it for yourself, visit Hall Nissan of Virginia Beach for a test drive to see just how powerful the Nissan Titan is.