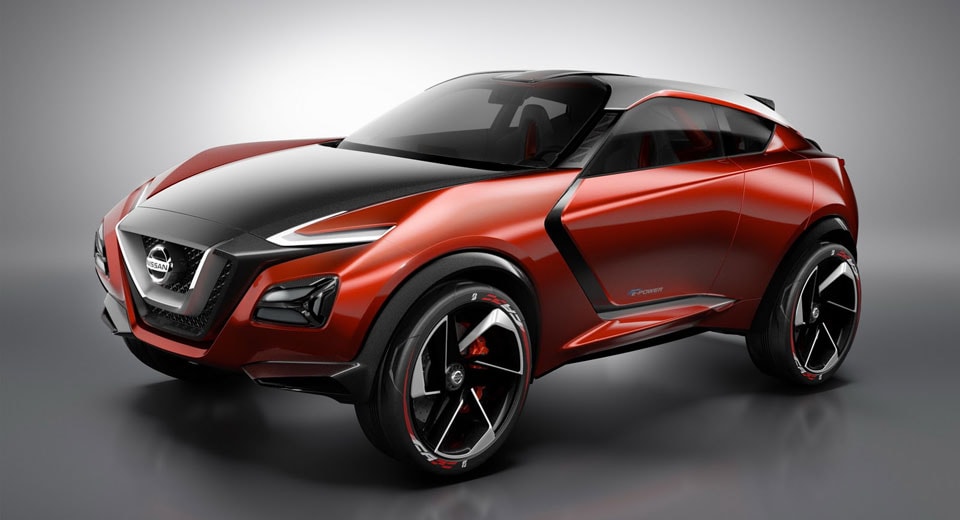 Hall Nissan of Virginia Beach loves working with our customers in the Virginia Beach, VA to find the Nissan model that's perfect for them. Sometimes, the things that people want might not be on the market yet, and we think we just discovered one of those with the second-generation Nissan Juke. While the first version was definitely a unique little crossover when it came to looks, this upcoming model has certainly taken expectations and blown them out of the water.
We'll be seeing it when Nissan hits the auto show circuit later this year, but the futuristic and smooth-yet-angular styling of the new Juke is set to enter production in early 2019. Nissan's Senior Vice President of Design, Alfonso Albaisa, has said that the dramatic new redesign was just part of the nature of what Nissan achieved with the first Juke.
"The second [iteration of the Juke] couldn't be derivative or evolutionary and still be a Juke," he explained. "We'd almost have to change its name to 'Nancy,' otherwise."
While the Gen-1 Juke was a hit overseas, the new Juke seems to have more than enough to appeal to American audiences: the bright LED boomerang-style headlights, sharp, sweeping body lines, and what seems to be a high stance for a subcompact crossover all lend to a look that Albaisa calls "an urban meteor with a nasty attitude."
More concrete details are sure to be announced when it makes its official debut, but for right now we know that three turbocharged yet compact engines, starting at a modest 0.9 liter three-cylinder, ranging up to a 1.2-liter four-cylinder engine.
In the meantime, we have a wide variety of Nissan models for you to check out at Hall Nissan Virginia Beach. Whether you're looking for the classic sedan looks and great ride of the Nissan Altima, or the versatility and connectivity of the Nissan Rogue, stop in today and discover the Nissan that's right for you!