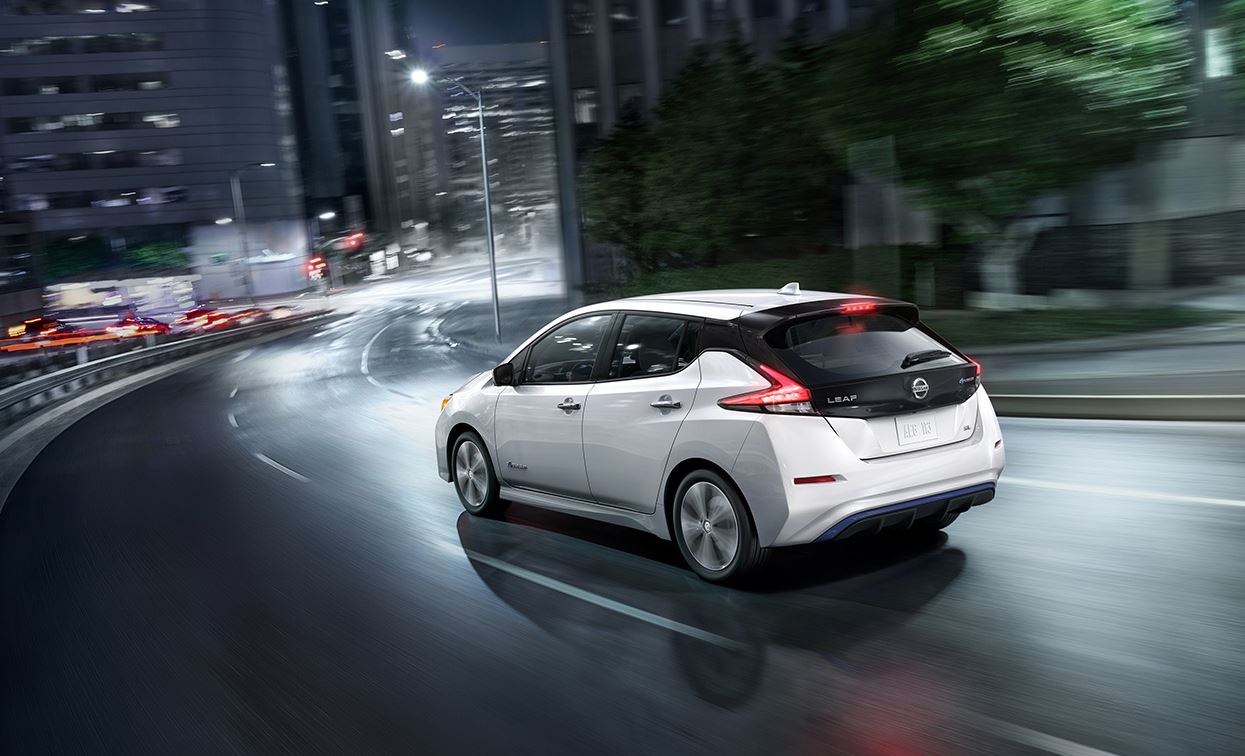 Originally appearing overseas in 2010, the Nissan Leaf started out as a niche product. Eight years later, the 2018 Nissan Leaf is now in the U.S., with a significantly updated look, and technology to match the eight years of advancements since its first release. With electric vehicle sales in the United States hitting all-time highs, the 2018 Nissan Leaf is beginning to make its mark as one of the most economical electric vehicles on the market.
The 2018 Leaf carries 40kW batteries, equivalent to 147 horsepower, which is enough to give it a 0 to 60 mph time of 7.9 seconds and a top speed of 89 mph. More importantly though, is its official electric drive-range of 235 miles. Nissan has also introduced an "ePedal" function that increases the level of the regenerative braking and can reduce the use of the brakes by 90 percent, in an effort to create an even more efficient vehicle.
Nissan has greatly improved the quality of materials used in the interior of the car as well. It added plenty of new perks like rear-heated seats, USB ports, and an infotainment system with hands free Bluetooth®. The 2018 Nissan Leaf also comes equipped with the ability to connect with your smart phone, from which one can check their current charge percentage and driving range, and even heat or cool the car remotely.
At Hall Nissan Virginia Beach, we are incredibly excited about the electric vehicle trend, and we invite you to come test-drive some of these exciting cars with us! We would be happy to walk you through the differences between EV and ICEV (internal combustion engine vehicles), and help you decide which one is right for you.