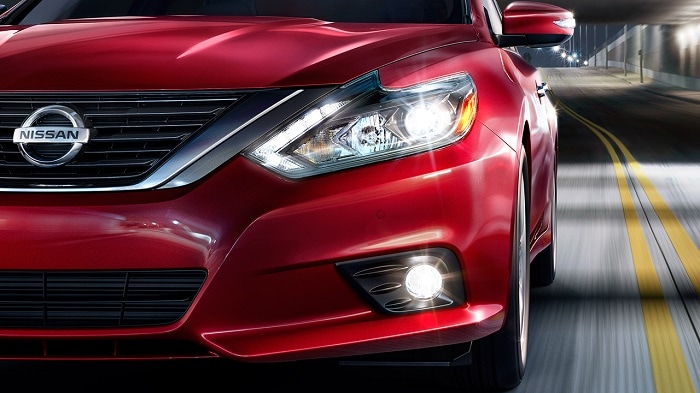 The all-new 2019 Nissan Altima is due to roll out this fall, and Nissan North America is sparing no expense to ensure its popular sedan will wow the market. The company has just announced a $170 million investment in two of its assembly plants located in Smyrna, TN and Canton, MS to assist in production of the new car.
The funding will be put toward equipping the assembly plants with cutting-edge manufacturing technology to create the 2019 Nissan Altima. The enhancements include a state-of-the-art laser braking system, an updated paint shop with an ultra-durable polyurethane coat paint system, and calibration equipment to improve the Nissan Altima's ProPilot Assist technology.
"The new [Nissan] Altima sets a new standard for the sedan market, and we are ready to bring it to the road for customers," said Heath Holtz, senior vice president of manufacturing, supply chain management and purchasing for Nissan North America.
A popular midsize sedan among consumers, the 2019 Nissan Altima will be available at your local Nissan dealer in Virginia Beach, VA later this year. Among the new features of the car are its Intelligent All-Wheel Drive capabilities, two new engine options, and an open, more spacious interior design. The Nissan Altima will be available in five trim levels, as well as a limited-production Edition One model.
If you're interested in learning more about the new 2019 Nissan Altima or any other Nissan cars for sale, stop by Hall Nissan of Virginia Beach near Chesapeake, VA and our experts will be happy to assist you. Conveniently located at 3757 Bonney Rd., our showroom has expanded daily and weekend hours for you to peruse our wide selection of new and pre-owned Nissan vehicles. Give us a call at 833-237-2753 or come in today!