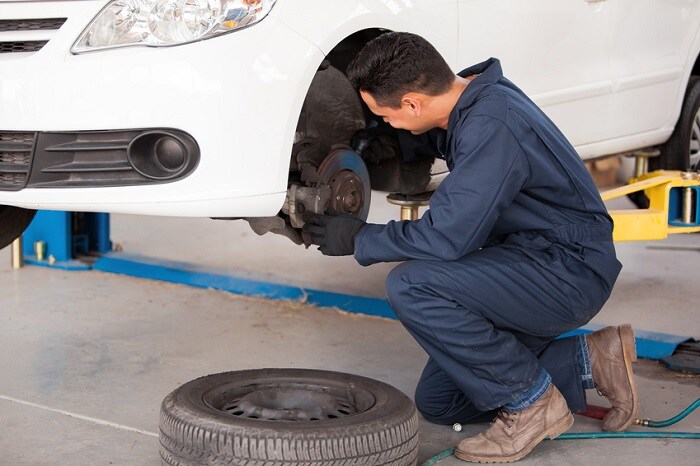 How well do you take care of your vehicle? Most drivers would have completely different answers to this question. Every car requires routine maintenance, but it's often something that can get lost in the daily grind of work, household duties, engagements, and everything else going on in your busy life. Yet failure to properly maintain your vehicle can mean costly repairs, breakdowns, and even accidents. Something as simple as frequently checking your brakes can make a huge difference in the safety of your car. August is Brake Safety Awareness Month, and at Hall Nissan of Virginia Beach near Chesapeake, VA, our service center is here to ensure your vehicle is in its best shape.
The main thing to be aware of regarding brake safety awareness is the condition of your brake pags, which are pressed against the rotor to slow your vehicle through friction. The life of your brake pads is affected by many factors, including where and how you drive, how often you're behind the wheel, and more. Driving in urban areas puts much more wear on your brakes than rural, open-road or highway driving, for example. But since there are so many different things for each vehicle that cause your brakes to wear down, the best way to ensure your brakes are in good condition is to have one of the certified technicians at our Nissan service center inspect them.
Our state-of-the-art service center is equipped with genuine Nissan parts and accessories, and our trusted technicians are well-trained experts in all things Nissan. The facility also has plenty of features to keep our valued customers comfortable while your car is being serviced, including shuttle service, a customer lounge with free Wi-Fi, and other amenities.
Whether you drive a new or used Nissan, our service center at your trusted Nissan dealer is equipped to handle your brake maintenance needs. Call or stop in today to schedule a service appointment with us!